Diyos Men's Health Clinic
New Delhi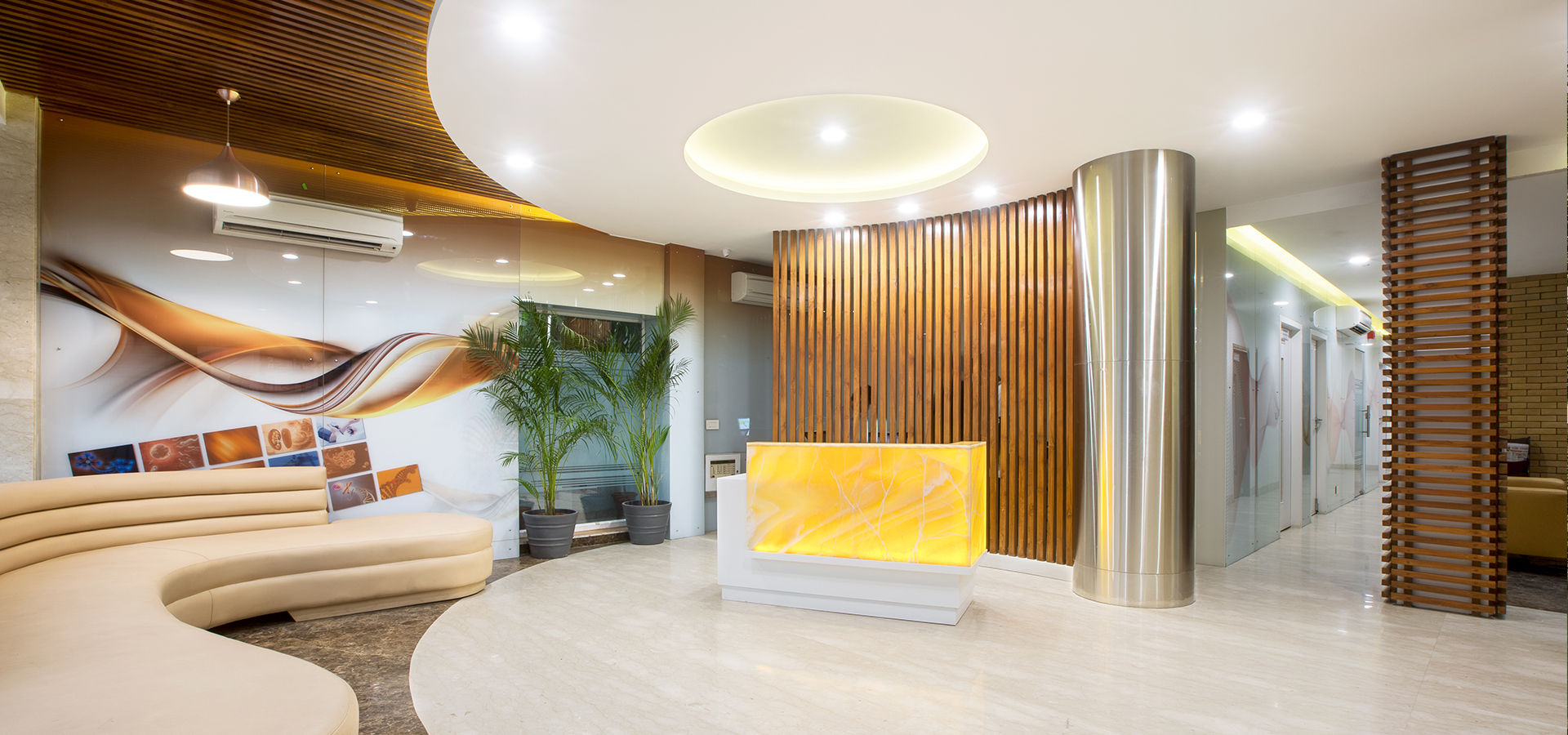 The Diyos Men's Health centre is a brownfield project located in the heart of New Delhi. The building has come to be a welcome addition to the urban landscape of the suburbs of South Delhi. An old derelict residential dwelling stands refurbished today as a flagship clinic, owing to many sound design decisions made by the team at CreativeDesign Architects. The building had stood firm for over 40 years, nearly touching the red mark of its lifetime, and a refurbishment was long overdue. The intended design direction had to be steered, keeping in mind the structural integrity of the existing building.
The clinic is conceived to be a harbinger of hope, optimism and joy for the visitors and a bold statement on the street for the onlooker. Conceptually, the existing residential exteriors transmuted into a more straightforward, sharper and streamlined form. Its genesis draws inspiration from the conventional masculine characteristics, which are more towards being rough and edgy.
Together, the combination of bold and subtle intricacies in the building's design addresses the cohesive idea of bringing sharp and simple forms together quite well. The design sensibility is one in which each element is accurate to unify the building's entirety. Intended to be more than a mere facelift, the design makes way for a well-nurtured concept to come to life through built form.
Client
Diyos Men's Health Center Pvt Ltd.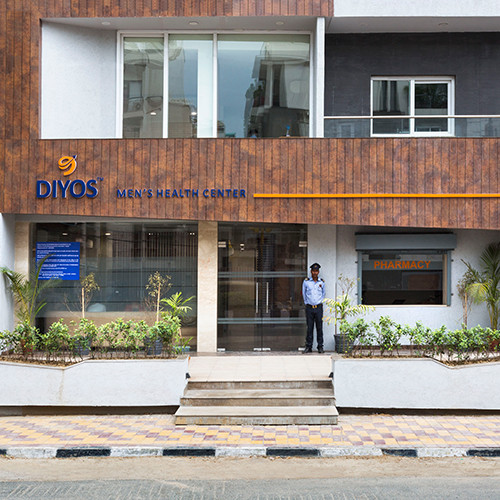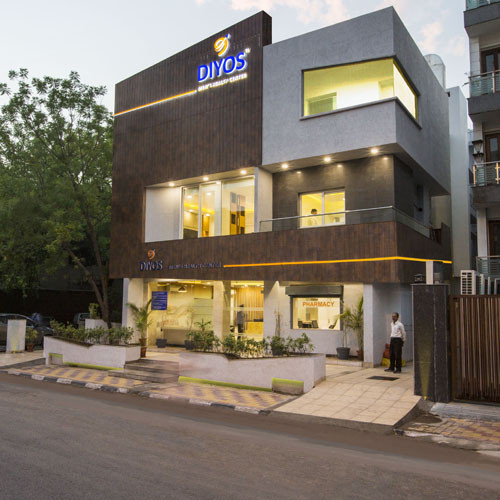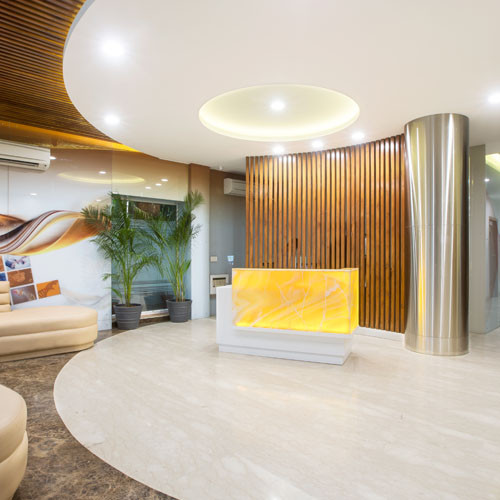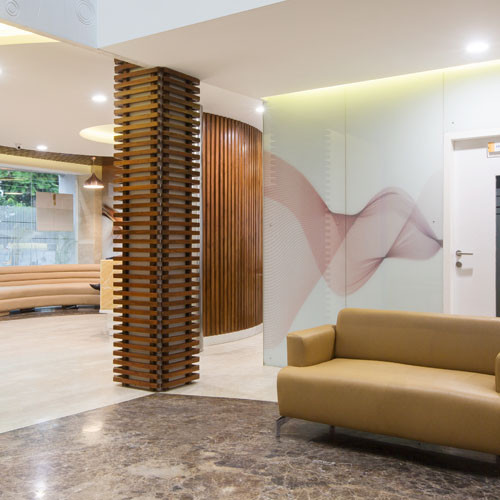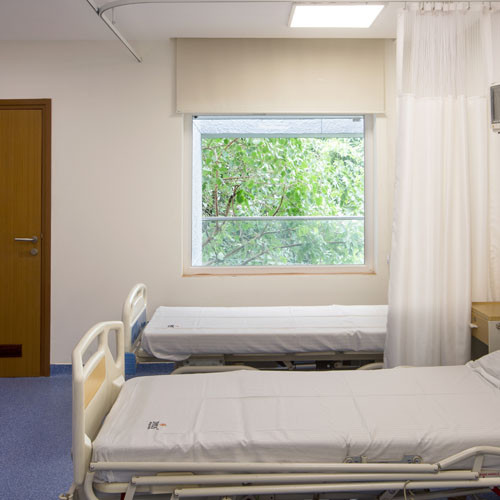 Related Projects