Dr Dave's Residence
Raipur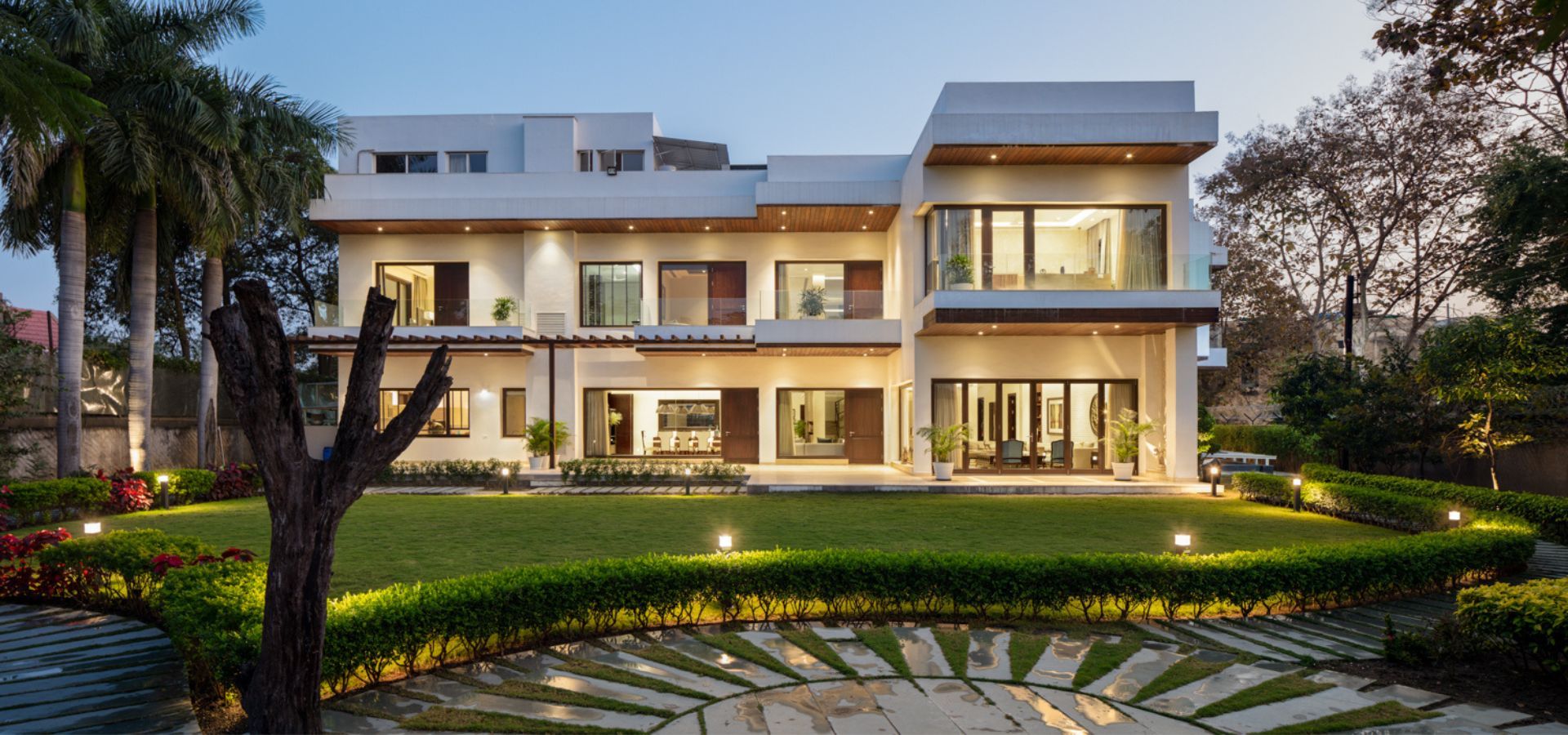 Raipur Home is a conjunction of inside and outside, where the structure pours into the open and creates a cohesive built environment. The expansive residence, located in Raipur Chhattisgarh, is designed for a family of medical professionals. The built is divided into two building blocks - a single floor structure for the family and a ground structure for the guests.
The design of the residential block is orchestrated around a central courtyard which allows for a play of masses and grants fluidity to the space, accentuated by semi-open elements like the verandahs. Additionally, the mass is penetrated by an array of large glass windows that bring in the peripheral landscape and the rear garden views.
Spatially, the basement houses the lounge area, the ground floor has the living spaces connected to the guest block through a narrow corridor, and the first floor has the bedrooms. The client's affinity with biophilia is a point of departure that drove the design program towards a pin-wheel-like arrangement with all spaces entwined around the central courtyard. Yielding an expanded perimeter, the spatial configuration of the home subsequently rendered more significant opportunities to infiltrate the interiors with sunlight and views of nature.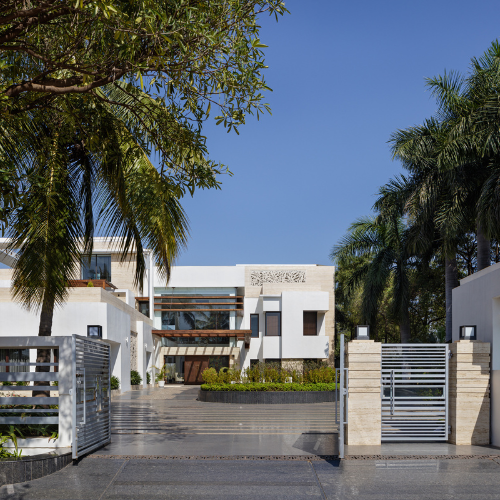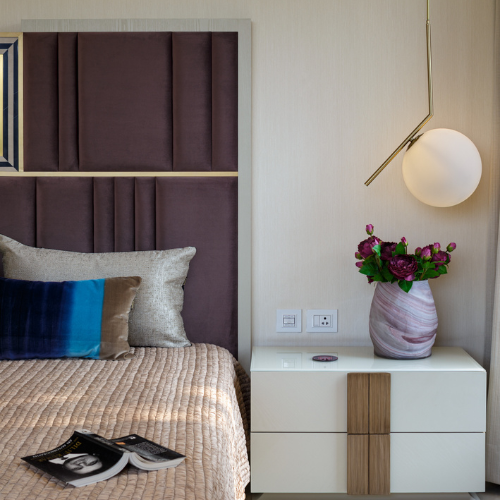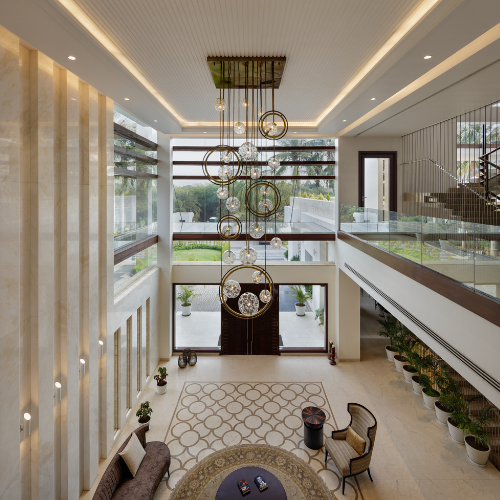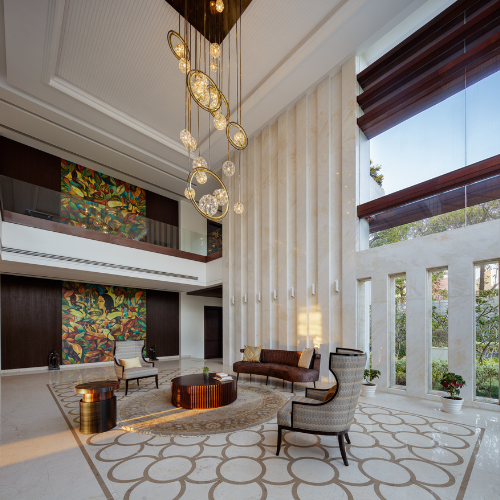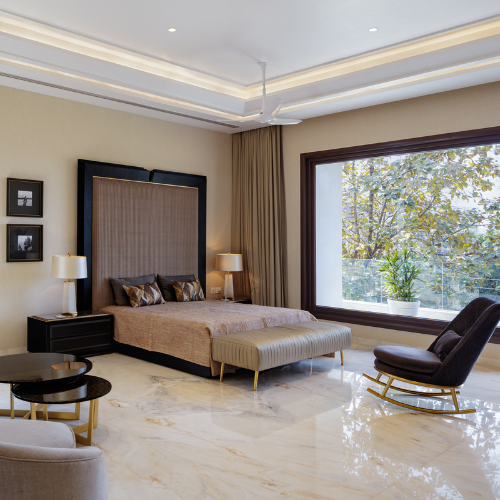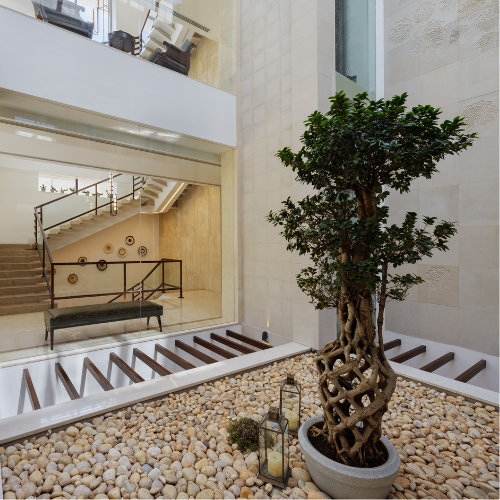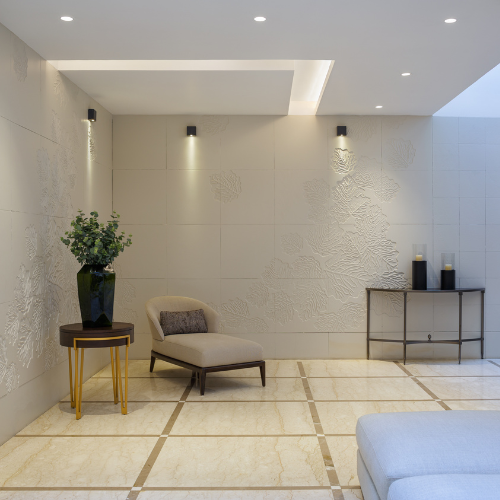 Related Projects