La Midas Wellness Centre
Gurugram, Haryana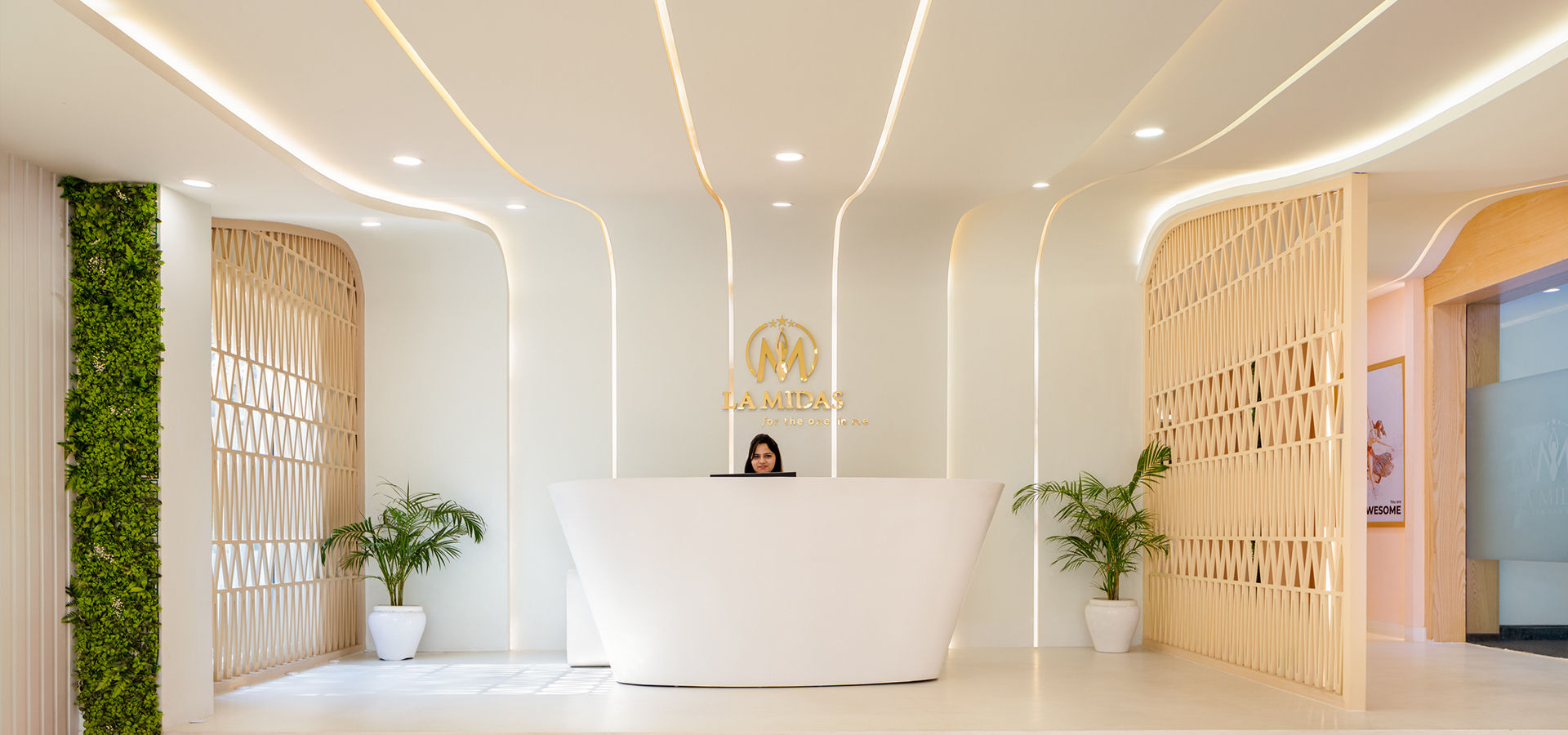 The La Midas Institute of Wellness in Gurgaon is a piece of architecture that brings forth the finesse with which the architects have refurbished a twenty-year-old residential dwelling into a wellness centre.
This design expression of the building is envisioned to be viewed as bold street furniture amidst its residential surroundings. The design of the wellness centre, primarily dealing with dermatological issues for women, takes inspiration from the female form. The interiors are reflective of clean and simplified forms that exude an aura of well-being and relaxation.
The spatial efficiency is enabled through the cleanly laid out planning, which aids the ease of movement through the various rooms. The spatial planning transmutes the house's living areas into interactive waiting areas and other peripheral rooms into counselling and consultant functions. The flow of curves used in the interiors and the facade is synonymous with the elemental understanding of the female form. It employs a double skin perforated metal screen with a seamless finish. Intended to be more than a mere facelift, the design of La Midas makes way for a well-nurtured concept to come to life through built form.
Client
Neelkanth Hospitals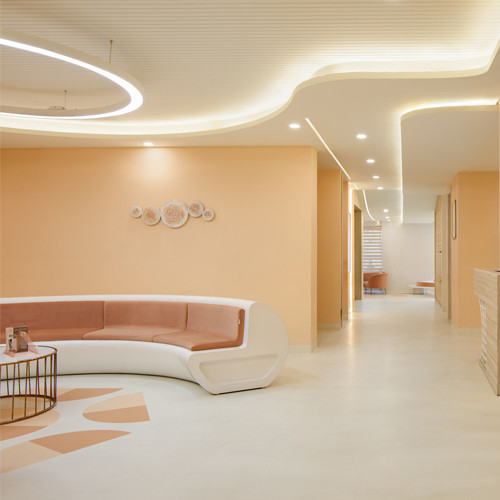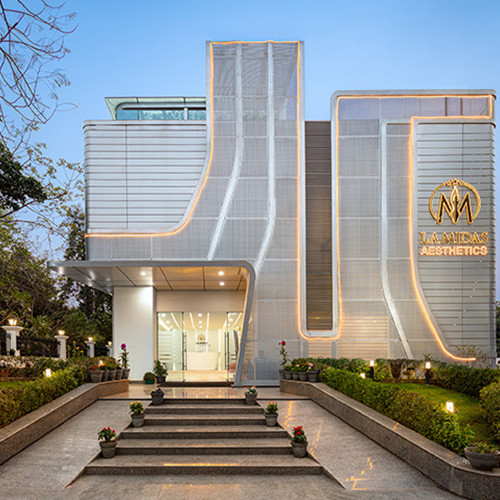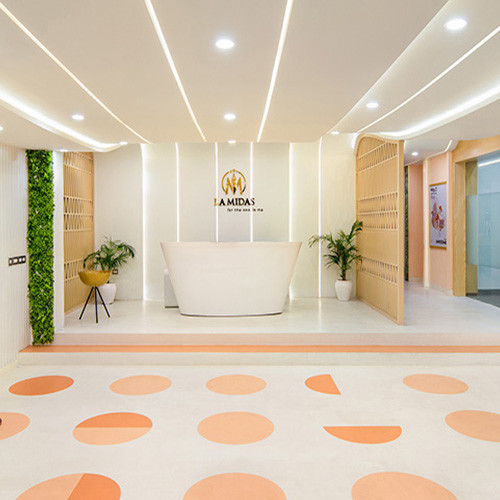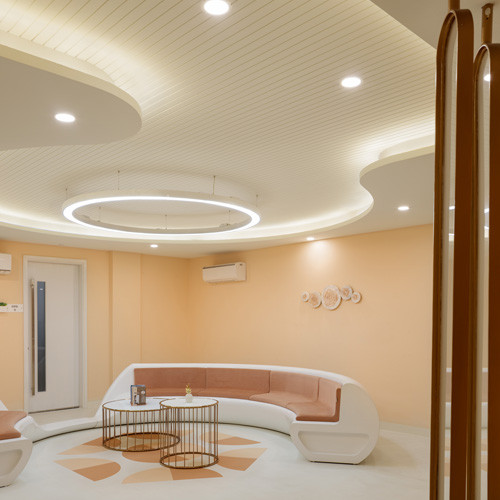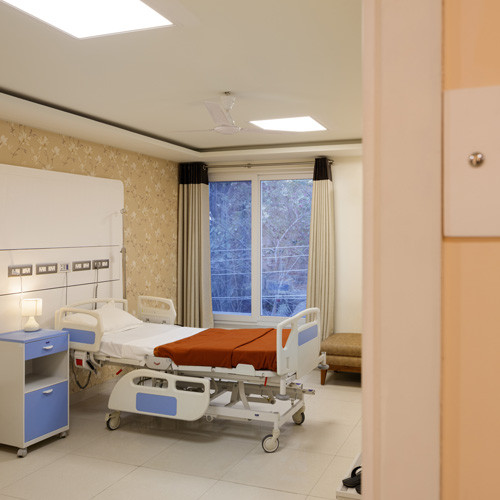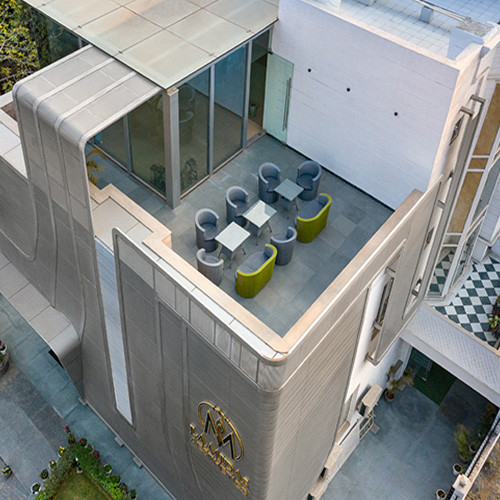 Related Projects