Max Super-Speciality Hospital
Vaishali, New Delhi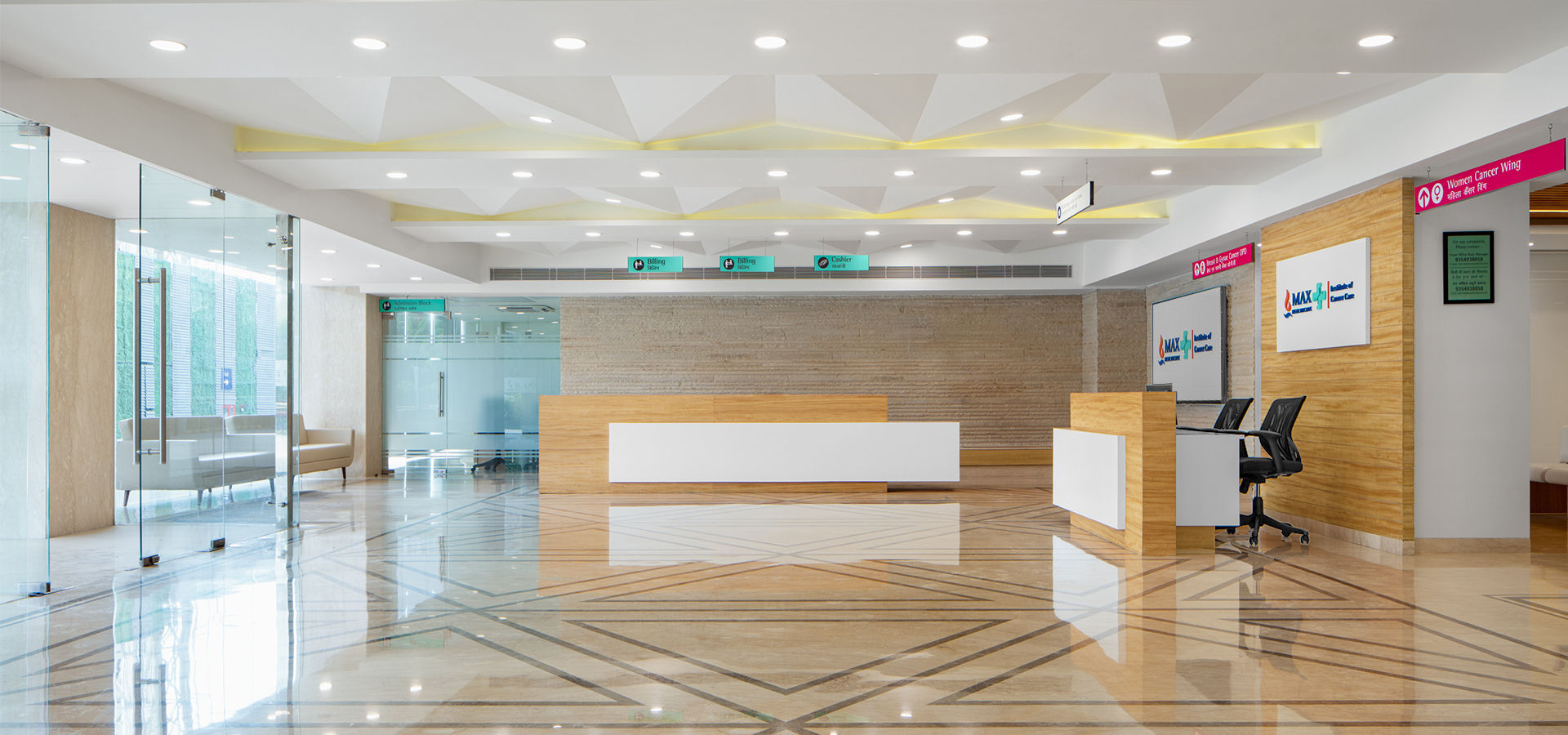 Max Healthcare, an oncology-focused hospital located in the healthcare hub of East Delhi, renders a seamless functional extension to the existing block on the two-and-a-half-acre tight-fitting rectangular site. The planning and interiors of this 150 bed-facility rely heavily on evidence-based design principles to provide a highly responsive, healing environment to its users.
The façade exhibits the internal program externally. The parking floors are clad with white cardiographic louvres, followed by a unitised curtain wall for the ambulatory floors and large punched windows for the in-patient floors above. The replicated 'examination pods' on the ambulatory floor enable simpler way-finding for the patients and efficient staff operations. The interiors furnished with earthy colours that are known to stimulate healing are paired with the contrasting patented green upholstery. The walls are adorned with large paintings in vibrant colours and textures to uplift the visual and spatial ambience.
Pushing the boundaries of patient care and satisfaction through design, Max Healthcare has now emerged as a beacon of contemporary healthcare in India.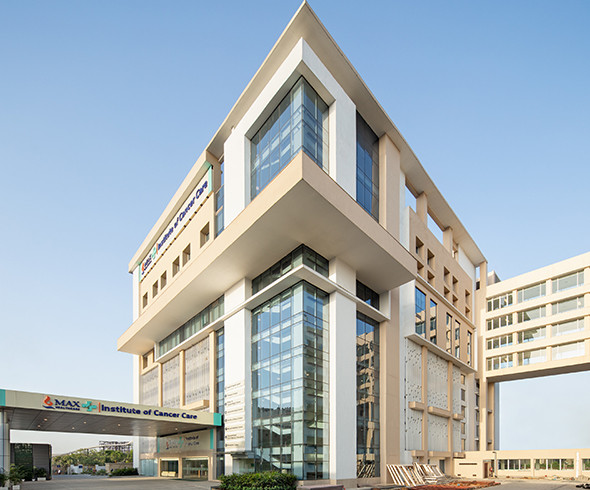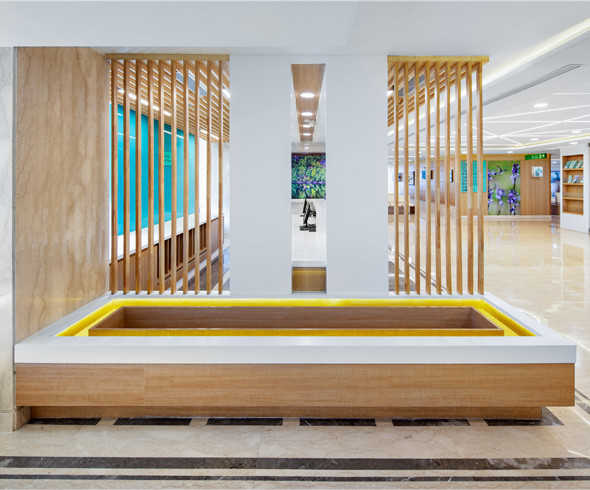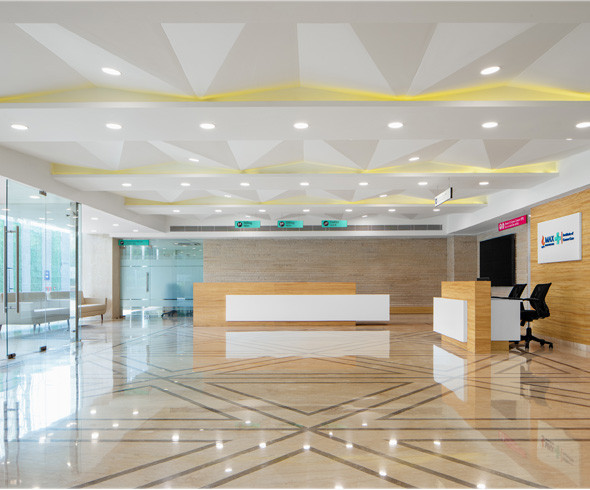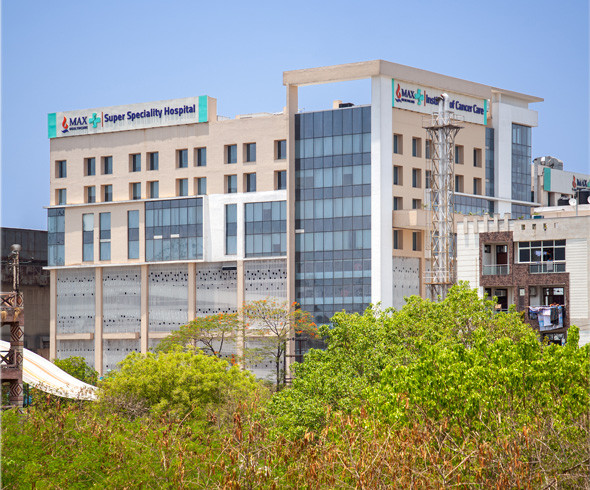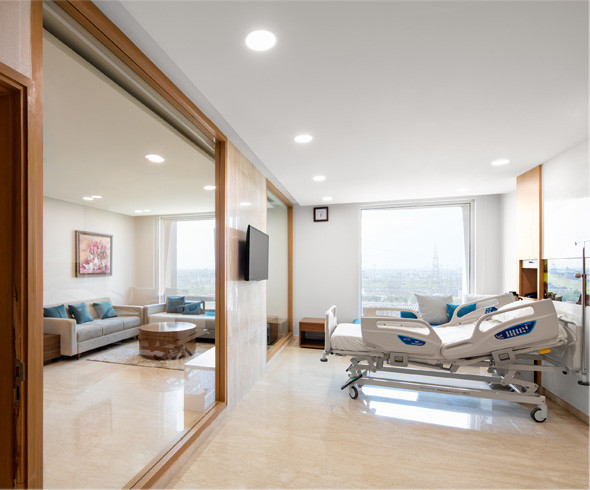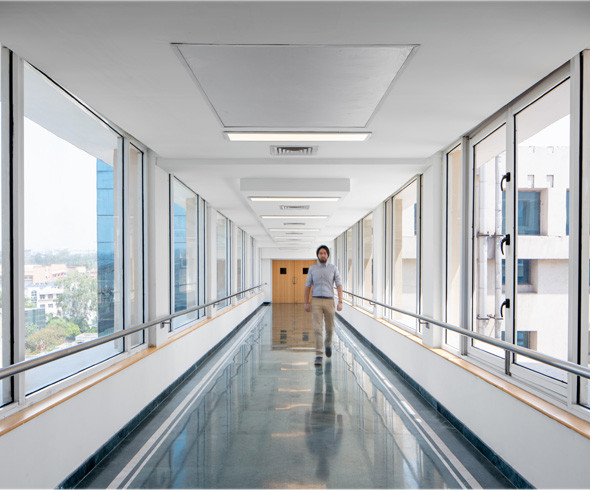 Related Projects