15-07-2021
Evidence-Based Design: Strategies for the Indian Healthcare System
Mohanbir Singh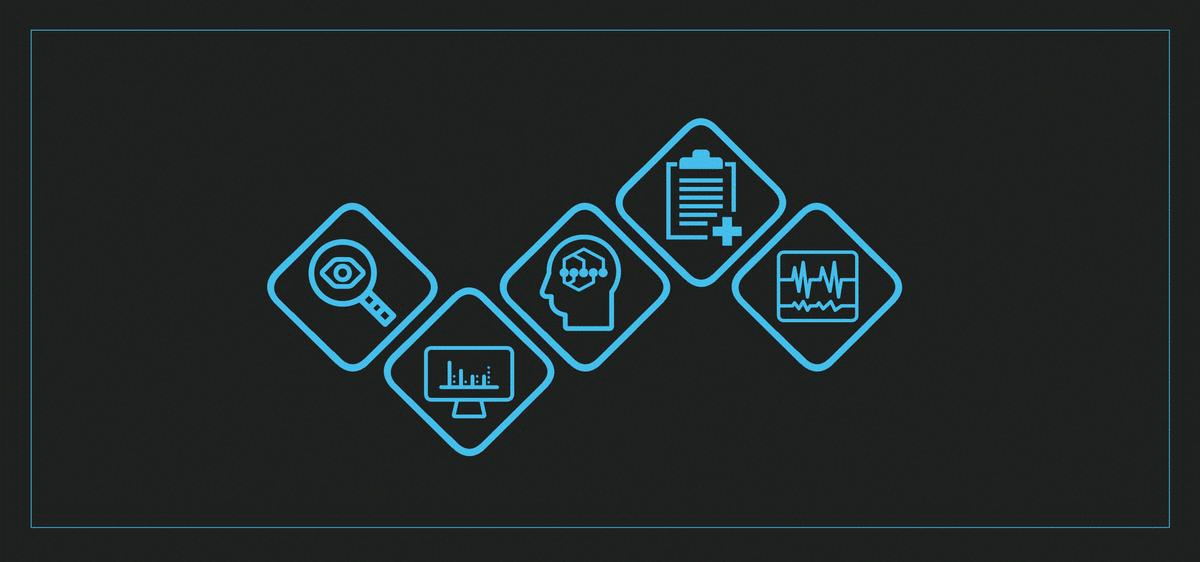 "If a place can make you happy, can it also make you well?" -Esther Sternberg
Healthcare architecture needs recalibration, and designing the right built environment will help recuperate the losses that we have faced over the past years due to systemic failures. Healthcare facilities are no more limited to just buildings to accommodate equipment to treat ailments and diseases. The impetus in healthcare today is to restructure itself and create healing environments for patients and healthy workplaces for caregivers. Until recently, healthcare facilities worldwide have remained restricted by the rulebook and standard measurements that limit the designers to mandated regulations. As a result, the built space remains uninspired and clinical. The CHD (Center for Health Design) defines Evidence-Based Design as "a deliberate attempt to base building decisions on the best available research evidence to improve outcomes and of continuing to monitor the success or failure for subsequent decision-making."
The healthcare system needs exactly such an informed research-based model of evidence-based design to execute plans that serve the purpose of creating environments that foster occupant's health and wellbeing. Healing spaces are meant to create a positive, stress free and calming environment for patients, relatives and caregivers alike. Reduced stress is proven to trigger recovery rates, improve patient's compliance with drug and medication regimens, minimise postoperative pain and adverse effects on the immune system.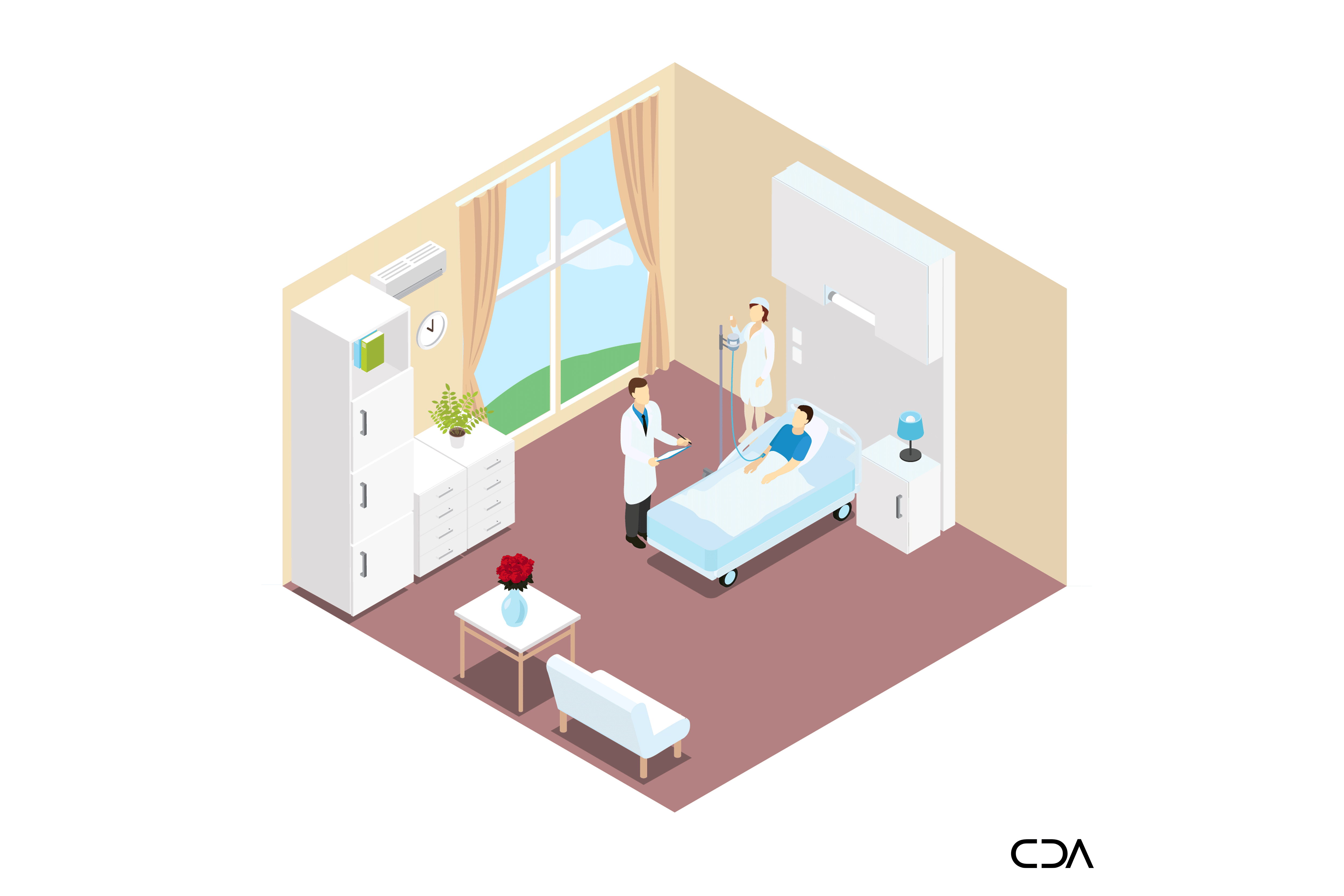 Evidence-based design has gained momentum in a post-pandemic world with a rising need to honour caregivers with hospitable workspaces. Despite studies consistently showing strong evidence linking caregiver experience to patient safety and patient experience, they have been mostly disregarded in the design process. The decreased caregiver stress has shown a reduction in medical errors and enhanced patient experience and patient safety. Patients in a hospital experience stress due to several causes: invasions of privacy, no control over noise, acute or chronic pain, separation from family and things familiar, feelings of helplessness, concern over medical bills, insurance coverage, and loss of control over events and the immediate environment. Spatial configuration, guided by EBD, can be planned in ways that maximise natural light exposure for all patients and caregivers and position allied functions such as circulation cores in the areas that receive comparatively less daylight. Another strategy that's proving to be successful in harnessing the potential of such healing spaces, owing to the studies validating this strategy for stress reduction is by constructing positive distractions by amplifying views towards nature and landscaped areas, or something as simple as nature-themed artwork in all patient and staff areas. This principle enables convenience and approachability for patients with a core sense of comfort. Concerted efforts to create a healing environment devoid of any impediments to a patient's recovery and increased efficiency owing to a balanced work-life for all the caregivers can be seen becoming the norm in the near future.
Contemporary healthcare in India, where planning and interior design rely heavily on principles of 'Evidence-Based Design', has resulted in robust outcomes that are responsive and responsible towards the wellbeing of patients and caregivers. Max Super Speciality Hospital, located in Vaishali, is the new addition to Max Healthcare's lineup for Super Speciality hospitals that renders a seamless functional extension of the existing block, along with a highly responsive healing environment. The Evidence-Based Design approach employed here uses validated design moves to achieve better outcomes for various healthcare design aspects. A notable instance of this principle is incorporating identical 'examination pods' in the ambulatory floor. Standardised pods, each containing five exam rooms, one consultation room, and some support services, have been replicated to promote simpler way-finding for the patients and streamlined staff operations as a by-product of the standardised location of all utility areas. The modularity of design increases efficiency and reduces errors in treatment procedures from the caregiver's end. Stress-inducing factors from the surrounding environment, such as noise pollution, poor indoor air quality, poor ergonomics and unconducive lighting, have been actively avoided by design interventions in the right direction.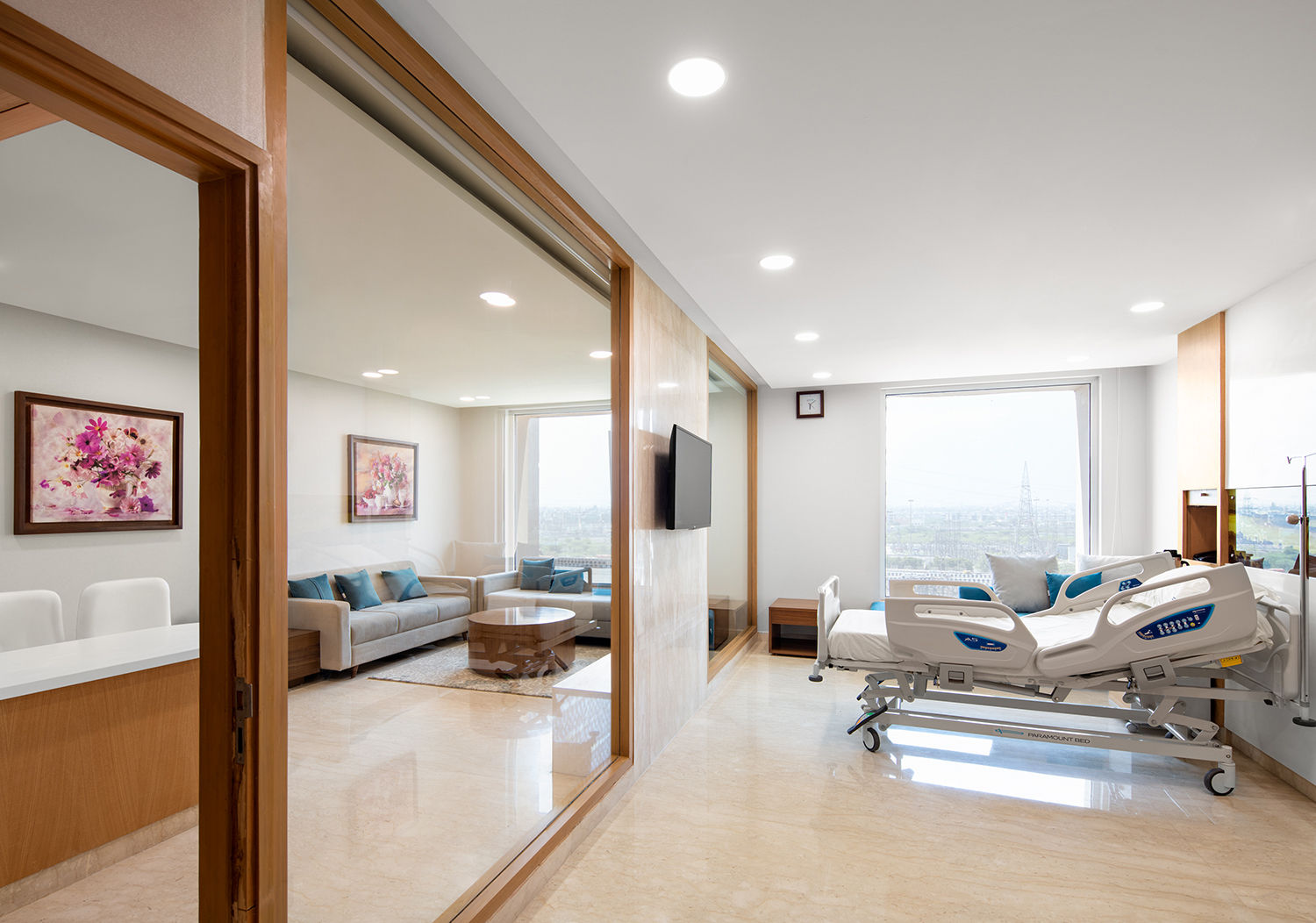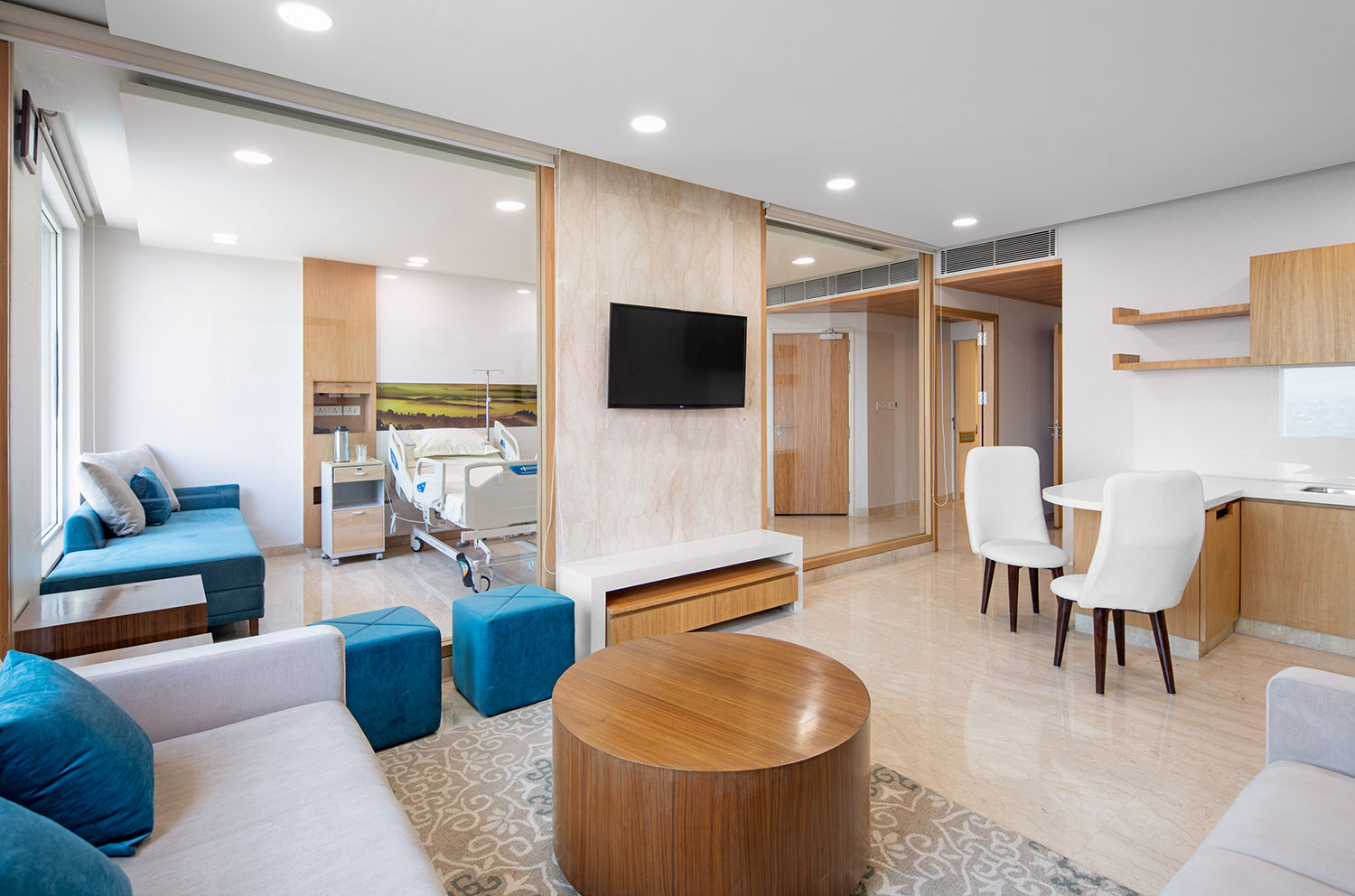 The strategies that are in use today are merely the tip of the iceberg, evidence-based design. Currently, the healthcare systems in developing nations like India lack data collection and analytics. Once collected, Big Data, healthcare analytics and post-occupancy studies will contribute to the research and development of practices specific to the Indian population. Intensive research and application-based design solutions will help devise a more robust framework for guiding the design of healthcare facilities that are better equipped in the days to come. The resulting strategies will enable healthcare designers to develop more credible and applicable solutions, benefitting both patients and caregivers and improving the overall healthcare consumer experience.
The COVID-19 pandemic sounded an alarm bell for the poorly designed hospitals, which, rather than controlling infection, played a part in infecting caregivers and families of patients. The ambience of the hospital turned morose with long work hours for doctors and members of staff and longer quarantine routine for patients, both experiencing fatigue and feeling of mental strain and stress. Therefore, the need of the hour is to employ evidence-based design to design these facilities and make them an oasis for physical and mental wellbeing for all occupants.
Related Articles
SEE ALL Blogs