Educliff Global School
India

The Educliff Global School is a CBSE Accredited Primary school, conceptualised as a result of a philanthropic endeavour led by a group of professionals in New Delhi. They emphasize the "lean" design approach to maximize the operational cost of the project's construction. Sited in Dularpur village in Darbhanga Tehsil of Bihar, the school is designed to be consistent with global education standards. With a challenging, yet intriguing brief that veered the architects towards exploring indigenous techniques and vernacular principles of construction, a deep dive into the vernacular materials and strategies spearheaded the design direction.
Thus, the design intent is centred around the locally built architecture by the village artisans and creating spaces that foster learning, well-being, and productivity for the children. This attempt has been furthered by harnessing passive solar techniques using the local materials to create high performing architecture that scores low on operational and embodied energy and keeps operating costs minimal. A lifecycle approach has been incorporated to use low-energy materials and perform operations vis-a-vis the factors of safety, longevity, durability and functionality.
Dularpur village, with 233 households and a small population of 3500 people, inspired the architects to seek solutions in vernacular architecture and construction practices that have proven to be sustainable for decades. The school, which will form the basis of the conversation in the community, will also support the learning curve of many children, required to embrace the locale in its design approach and manifest as the nucleus of villagers' interactions.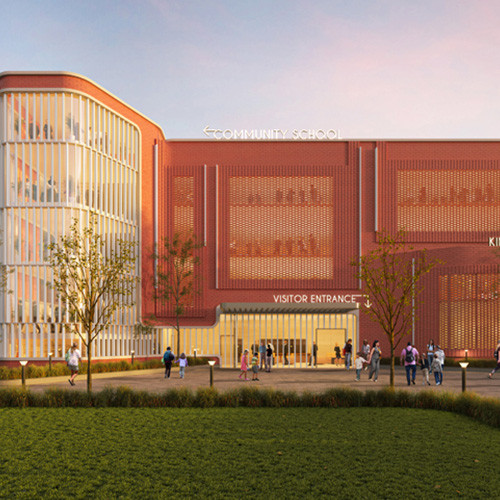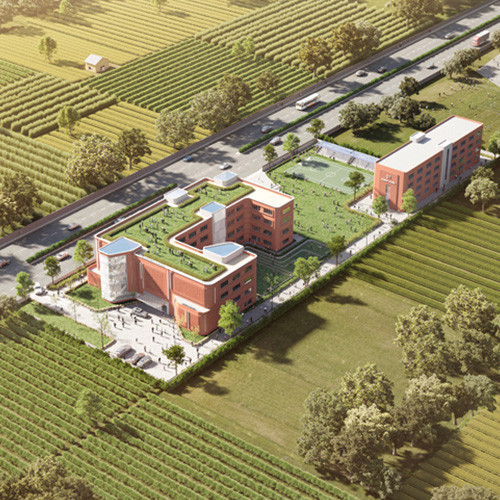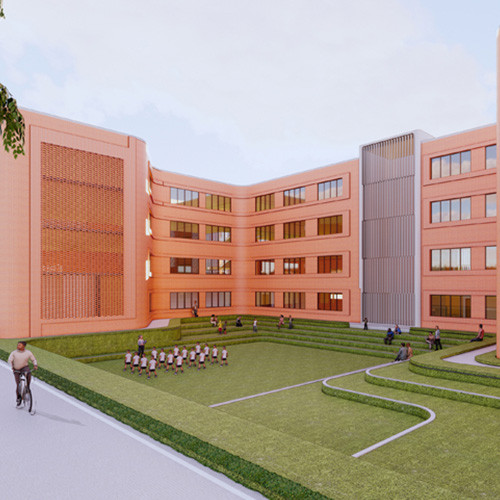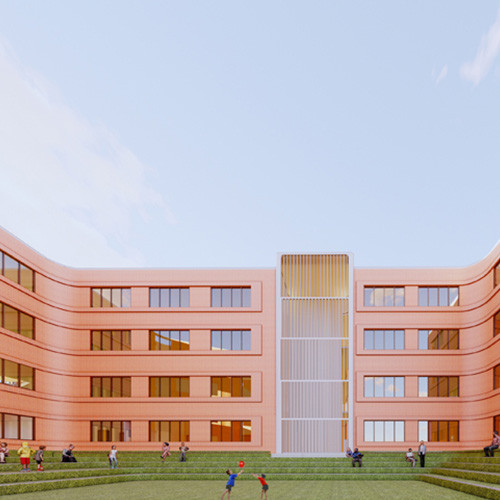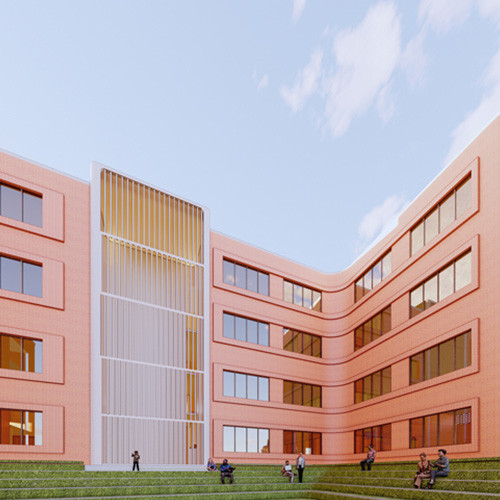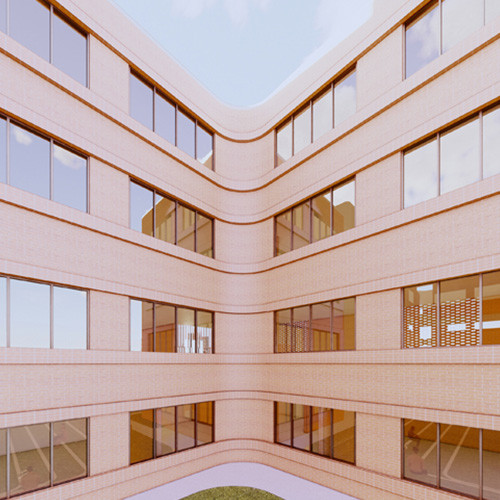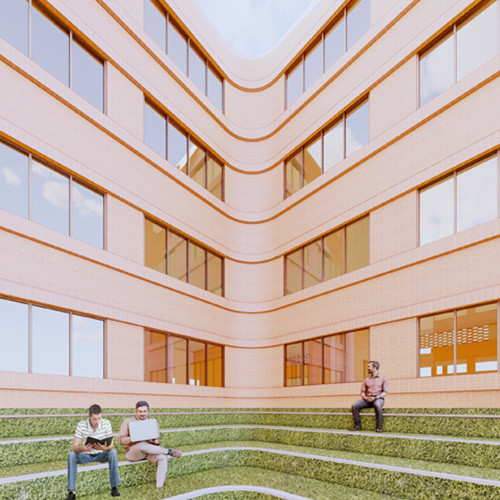 Related Projects