Mayo Institute of Medical Sciences
Lucknow
The Mayo Institute of Medical Sciences is a part of the MIMS campus at Barabanki, Lucknow in Uttar Pradesh. The master plan of the campus demarcates different functions to zones that comprise the hospital and a few residential blocks. CDA undertook the design of the teaching block for the Institute. The block has been planned opposite the hospital, along the central vista of the campus. The brief outlines the need for infrastructure, wherein CDA pushed the envelope by formalizing the design's goals.
The infrastructure is scalable, flexible and vibrant, keeping in mind the scope of future development. The design attempts to minimize dependence on non-renewable resources while being sustainable and self-sufficient. The design of the teaching block is a careful juxtaposition of the classical elements such as arches and colonnades with modern clean and functional straight lines for the roof, cantilevered canopies, and ceiling design. The interior planning is guided by the programmatic hierarchy of the departments and the functional requirements of each space.
The project attempts to establish an architectural language for the campus by marking a definite beginning of a robust design semantic with the teaching block and a framework to guide the future design of buildings. The design, inspired by the combination of biophilic and sustainable principles, aims to serve as a wholesome reference point for future master plans.
Built Area
2,80,000 sq ft
Client
Mayo Institute of Medical Sciences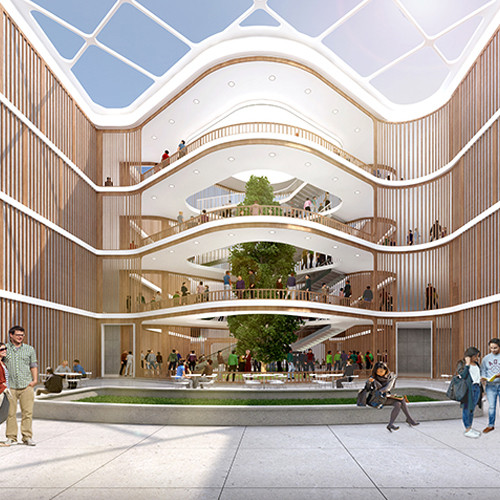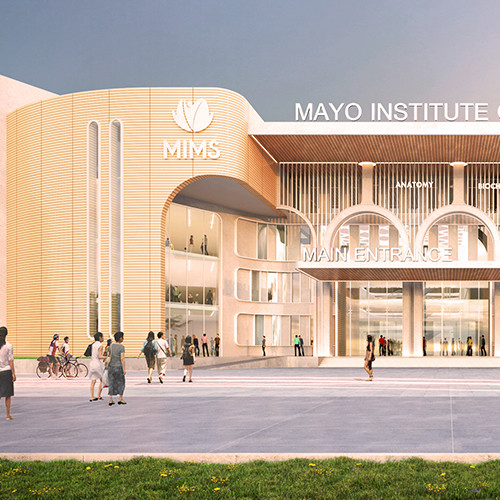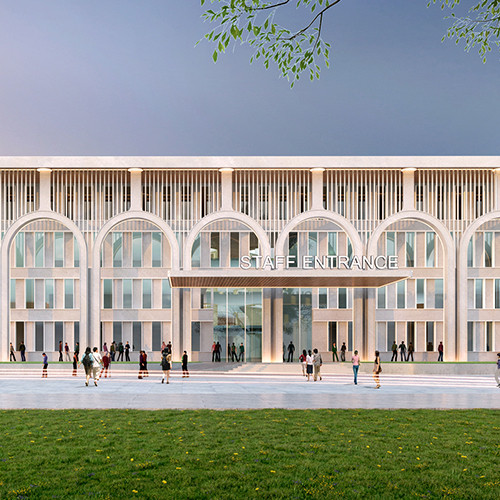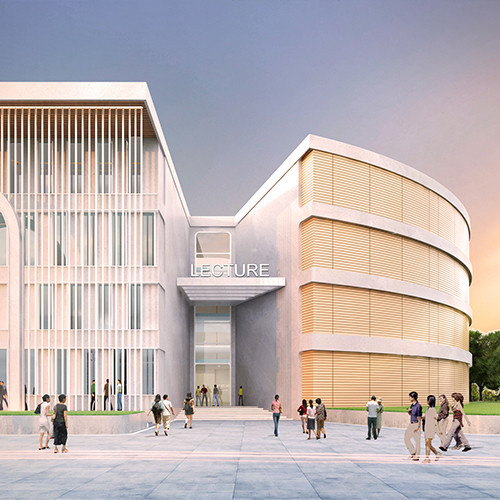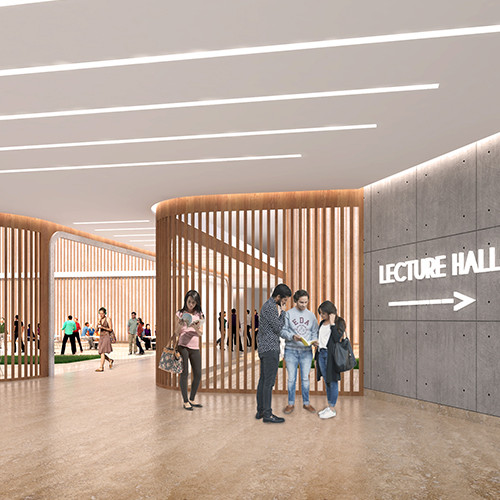 Related Projects