Residence at Lutyens' Delhi
Aurangzeb Road, New Delhi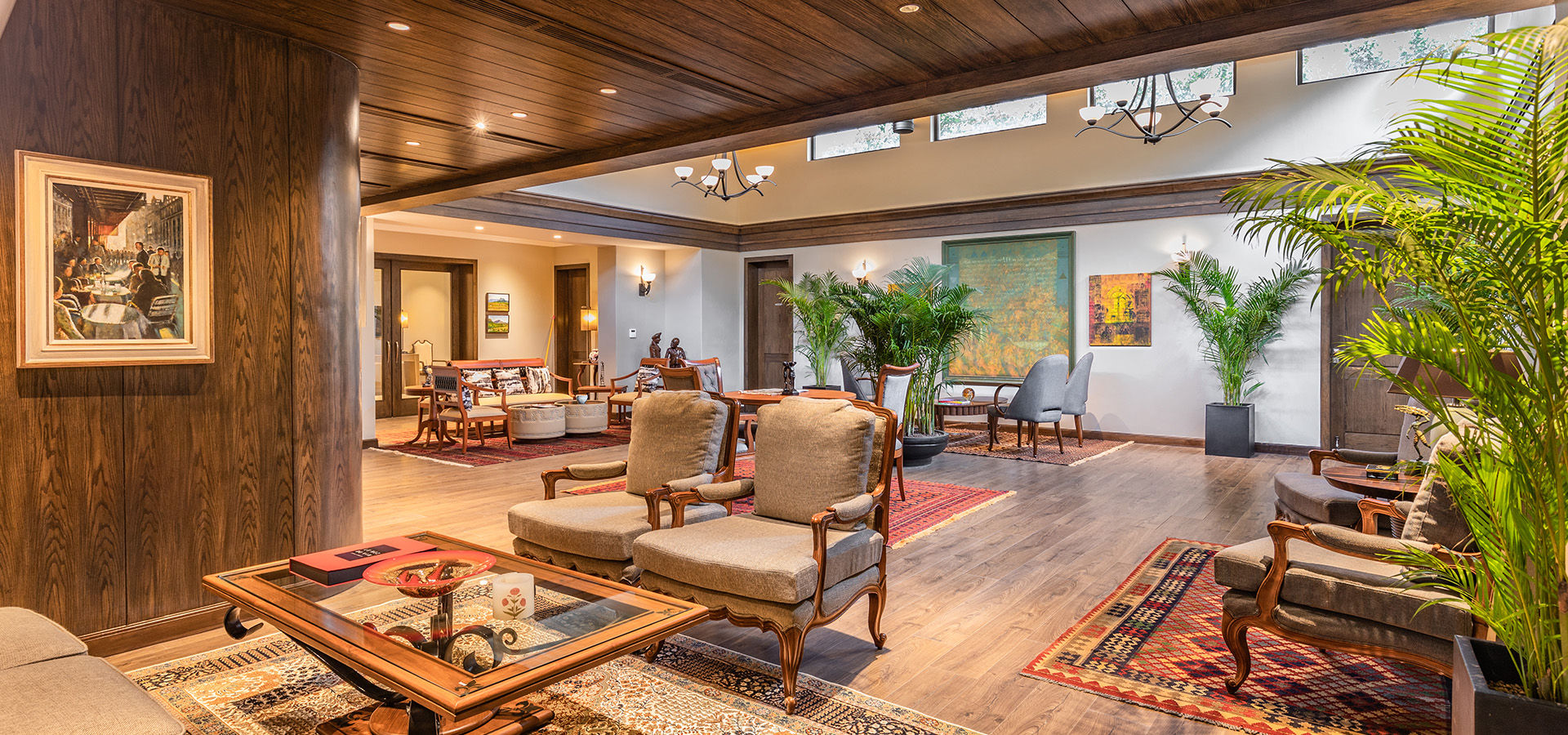 Set in Lutyen's Delhi, this three-decade-old residence, built during the British reign revitalises with a contemporary light. The premise serves as a dwelling cum office for an entrepreneur who possesses a strong taste for the classic, its charm, and grandeur. Subtle tweaks in the load-bearing masonry walls allowed us to carve a small entrance foyer followed by a wide doorway flanked with meeting rooms and discussion lounges on either side.
The contemporary interior sheathing consists of fine laminated wooden and gypsum finishes, which are adorned with classical Indian gilds of hand-knotted woollen carpets, a coalescence of traditional and modernist paintings, and furniture pieces. The idea was to curate an ambience inspired by the rich cultural heritage that resurrects the essence with which the houses were built during the British empire.
The exterior, dictated by stringent elevation control guidelines, almost brings to life the classical English bungalow with colonnades, open veranda, and sloping parapets.
This dialogue between the contemporary and the classic becomes the key driver behind every detail. We firmly believe that it is almost paradoxical to stick with one particular school or a style of architecture while designing a space meant for distinct individuals and functions.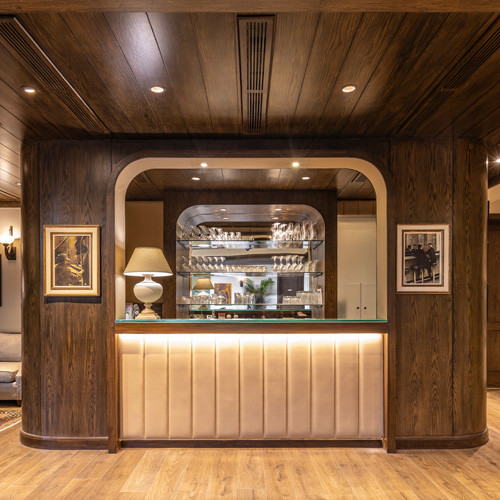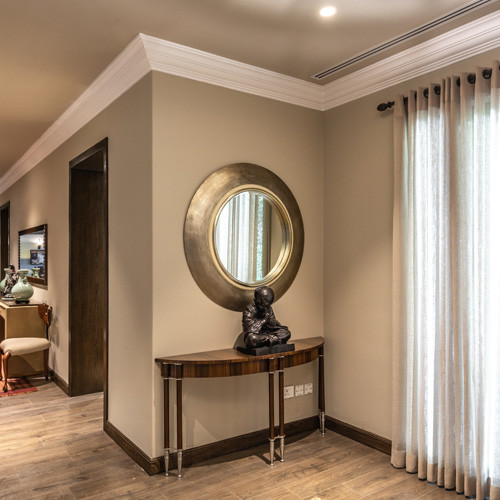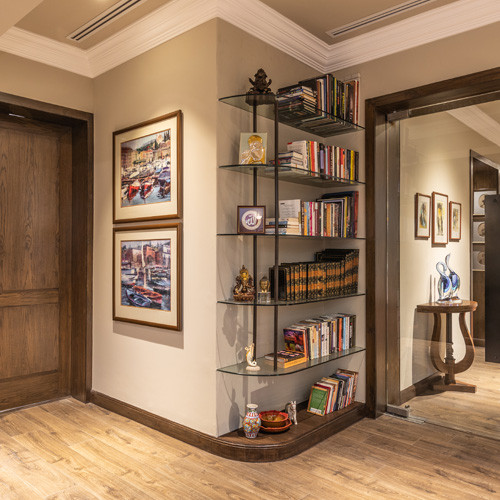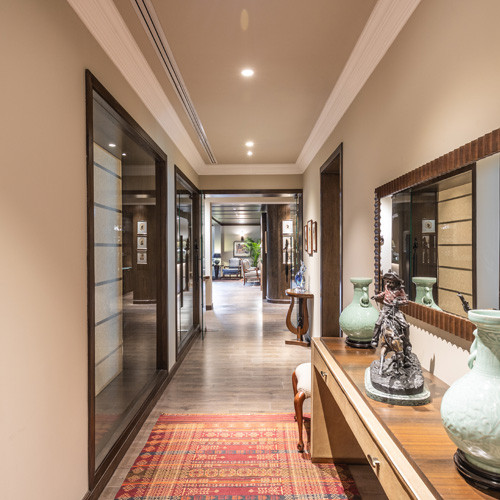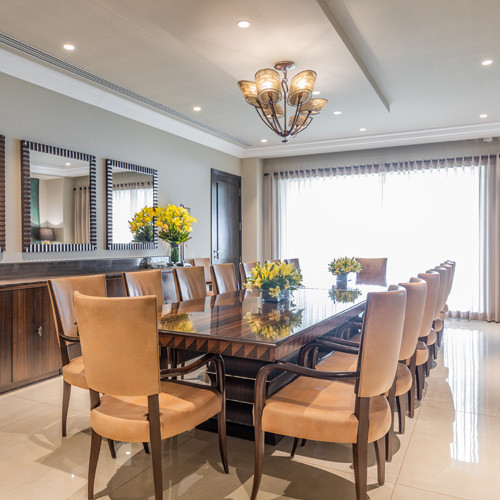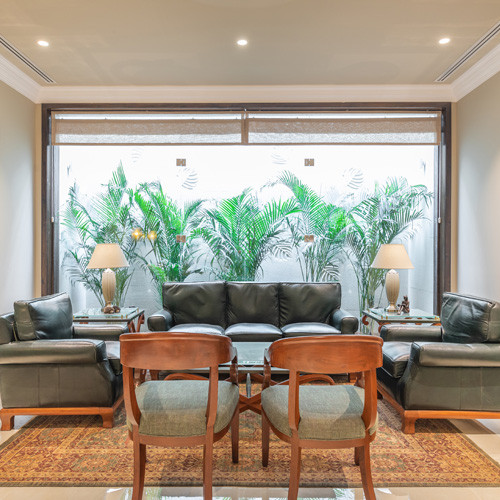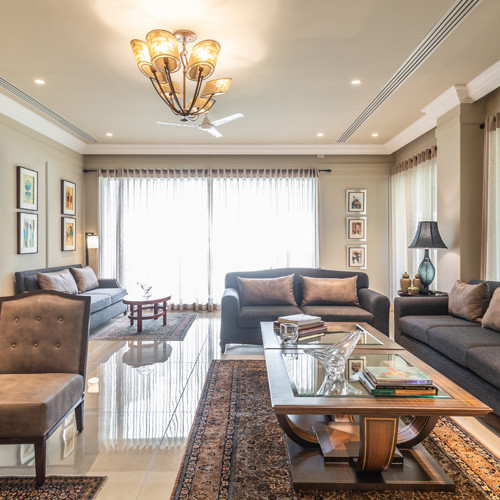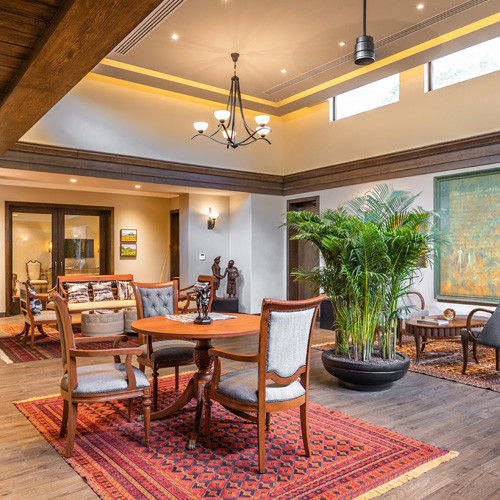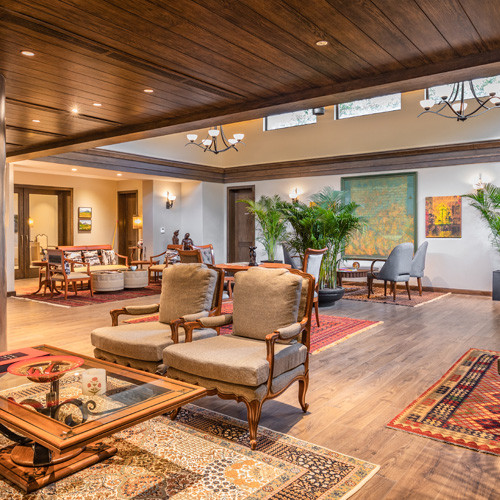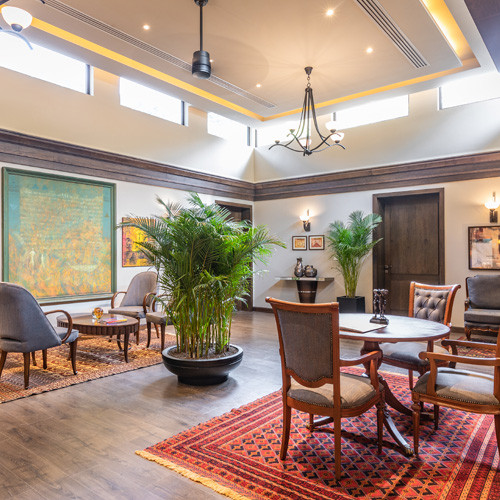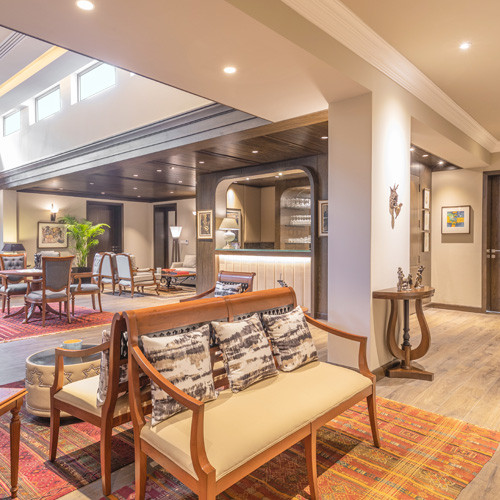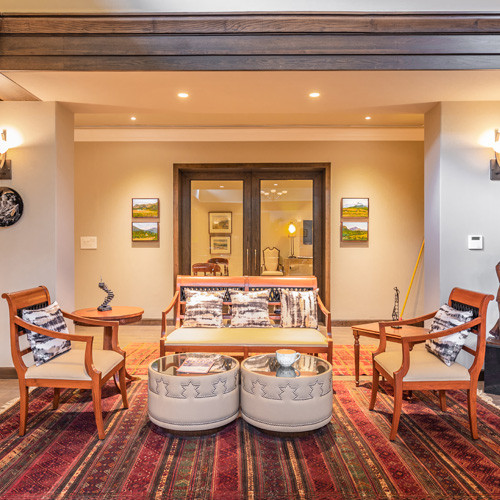 Related Projects