PSRI Hospital
Saket, New Delhi

The new wing of the PSRI Hospital was envisaged as a multi-speciality expansion of the existing facility, situated in suburban New Delhi. The brief demanded the unification of the new block with the decade-old building, thereby improving the functionality and efficiency of the various departments.
A design intervention has been enabled by interposing an iconic bridge that overlooks a towering green wall. The magnificent entrance portico resting between the two blocks allows for prominence and attention, thereby ensuring simpler way-finding. The exteriors are designed to be an understated yet modern prototype of the existing block's design, resulting in a contemporary rendering of the existing block, manifesting evolution. Pedestrianised elements such as the protruding out of a coffee shop in the front and the multi-height green wall create a humane environment. The exterior palette is mainly in whites which is a colour of tranquillity, complemented by beige highlights.
This additional wing is a holistic advancement of the existing facility with a more dynamic and patient-friendly approach.
Built Area
2,00,000 sq ft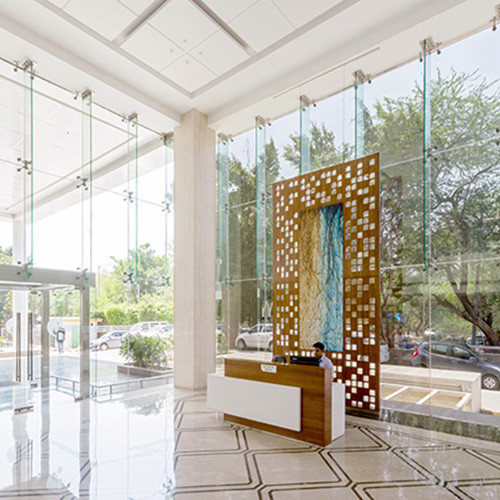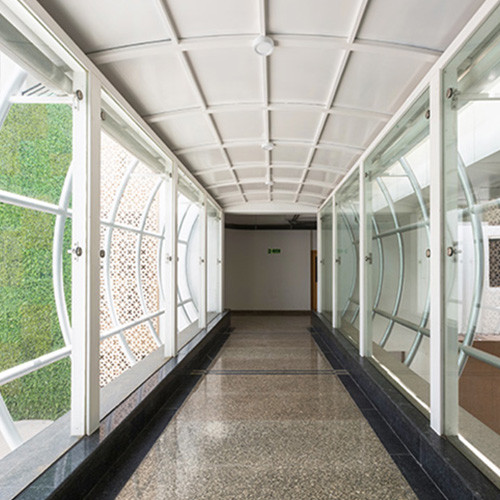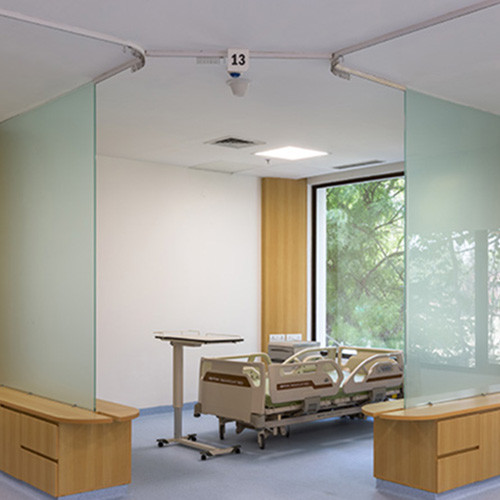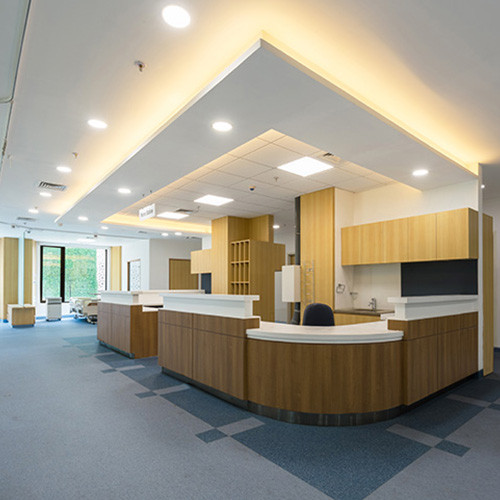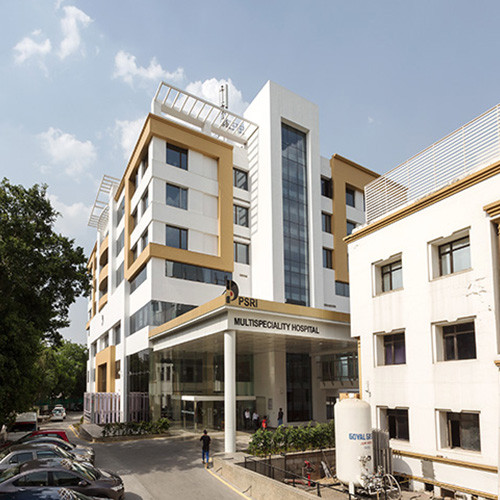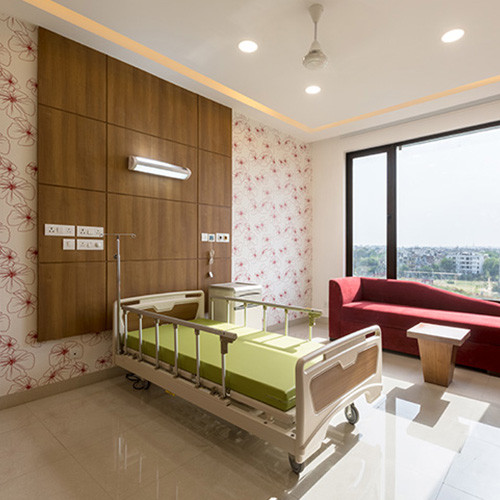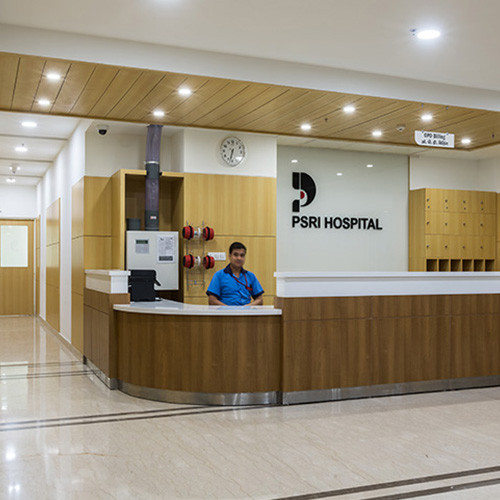 Related Projects